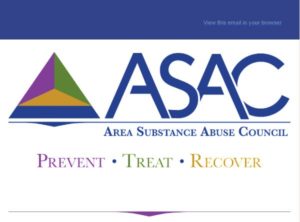 In Partnership with Iowa Department of Public Health AmeriCorps Substance Abuse Prevention Program, ASAC Prevention Will Host An IDPH AmeriCorps Substance Abuse Prevention Program Member.
The Iowa Department of Public Health AmeriCorps Substance Abuse Prevention Program is a new statewide initiative through the Division of Behavioral Health, Bureau of Substance Abuse. This one year program's focus is to combat Iowa's opioid and prescription drug epidemic by enhancing the capacity and sustainability of programs focusing on substance abuse prevention, increasing community and professional education on substance use, and building community engagement.
The AmeriCorps member with Area Substance Abuse Council (ASAC) will work with the ASAC Prevention Department to enhance the Choices and Campus Pals mentoring programs in partnership with the Clinton Community School District. In addition, the member will assist ASAC Prevention Specialists, community coalitions and key stakeholders in expanding the prevention, treatment and recovery support services specific to opioid use disorders.
Our AmeriCorps member will need to have ability to serve approximately 40 hours per week for 52 weeks from November 30, 2017 –November 29, 2018 with the anticipated service schedule weekdays between 8 a.m. and 5 p.m. Occasional nights and weekends, as required for host site needs. Applicants must be at least 17 years of age at the commencement of service, have a high school diploma or its equivalent (or be in the process of obtaining one). College coursework, college degree, or equivalent experience preferred and be a U.S. Citizen, national, or lawful permanent resident alien of the United States.
For a full description of the project or to apply for the position, please contact Leslie Mussmann at lmussmann@asac.us. Deadline for application is November 8th.