In order to install the KHAS App onto your Smartphone or table please follow these steps:
First ensure that you have your OS (Operating system) ID and Password .
1.) Log on to the www.khasbd.com website from your Smartphone or tablet.
2.) Scroll down to the KHAS Radio Streaming button and click on it.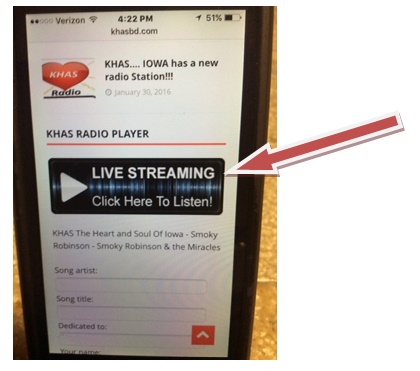 3.) On the KHAS "Click To Play" page, click on the "To Download and Listen Via IOS or Android App Click Here" hotspot.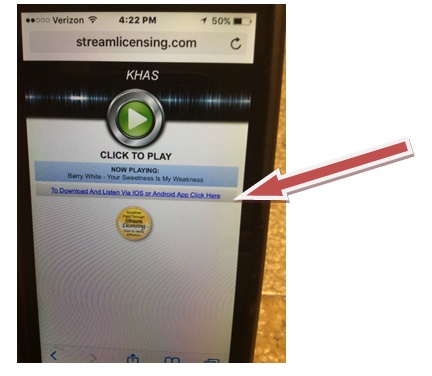 4.) You will be taken to the screen as show below. In the arrow where the the arrow is point will first appear as "GET".
Click on it.
(You may be prompted for your ID and you password before the download of the KHAS App will start.)
After the download is completed the button will change to "INSTALL". Click on it.
Click on the "OPEN" button to complete the KHAS App installation procedure.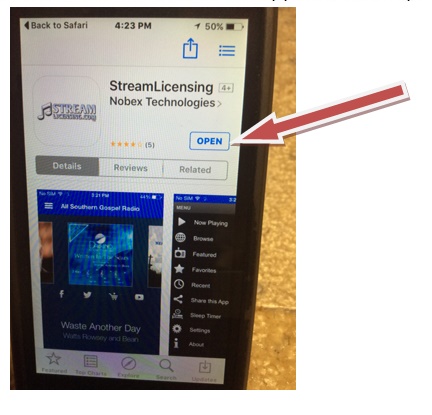 5.) Follow the instructions given on you IOS or Android tablet or smart phone. When you are finished a screen similar to the one displayed below will be shown.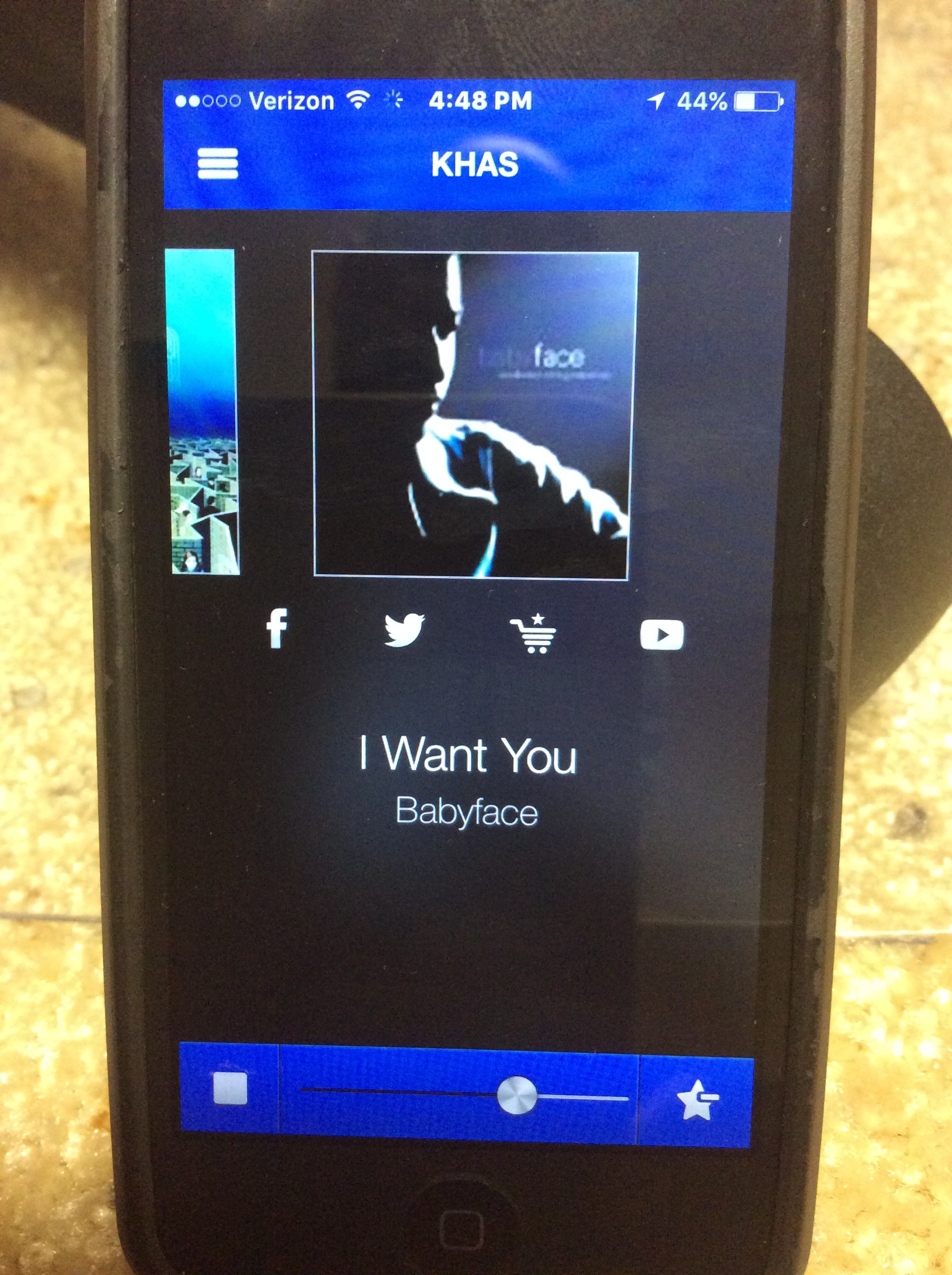 Note: some devices will require you to put "KHAS" into the App "Search bar".
You may be prompted to provide your email address.
Now you can take KHAS.. "The Heart and Soul of Iowa" with you anywhere in the world.
Enjoy!!