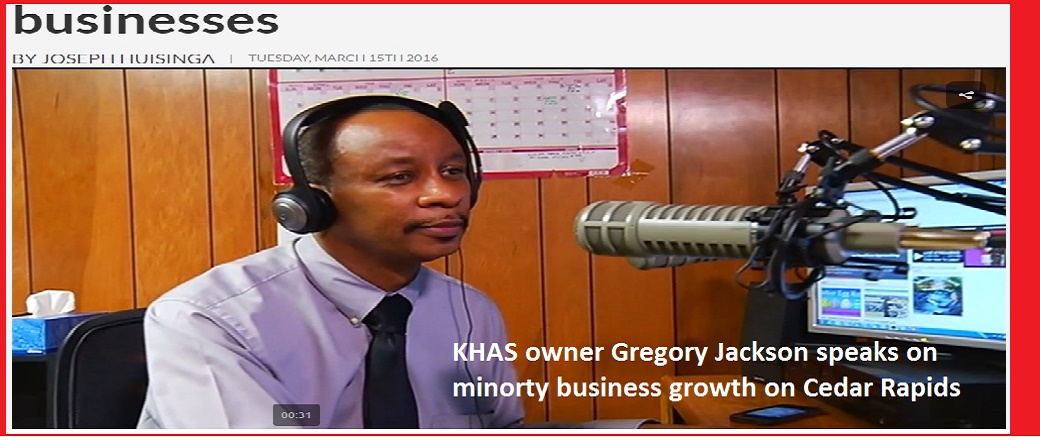 Cedar Rapids, Iowa (CBS2/FOX28) — Cedar Rapids has been ranked 3rd in the nation for places to start a minority business and there are a lot of things that make that growth possible.
The report put out by NerdWallet cites a healthy economy, access to small business loans and the concentration of minority businesses for the high ranking.
"I come from a larger city where there's a lot of different minority operations going on that don't exist here in Cedar Rapids," said Gregory Jackson, owner of online radio station KHAS.
That means there's lots of room for growth.
"Opportunity is the thing that's bringing them in," said Chad Simmons, CEO of Diversity Focus. "What we want to do is be a more welcoming community to make sure that these small business people and entrepreneurs stay and thrive versus just simply survive."
The Cedar Rapids population is 91.2% white but the number of Small Business Administration loans to minority businesses grew by 111% from 2007 to 2012.
Gregory Jackson started KHAS to serve this growing community and fill a gap he says wasn't being filled by existing radio stations.
"The goal of KHAS is to create a conduit to bring the minority community together," said Jackson
He adds that it's a diverse community of minorities coming to Cedar Rapids for a quieter life.
"It's a lot of people trying to leave all the hustle and bustle, the violence and the challenges that they had in those larger urban cities."
However even with the encouraging news of growth community leaders say there is still work to be done.
"It's better to be number one but number three is a good start," says Simmons
While KHAS continues to spin the tunes Cedar Rapids organizations continue to help minority businesses grow.