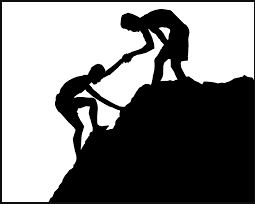 Please find the Unsnappin Program Description and Referral Form for our next series, which begins on January 27, 2018 at 1:30 pm.
 Referrals need to be received by January 24, 2018.
Unsnappin': Managing Multi-Generational 
 Anger in Young African American Males©
Rationale:

African Americans are routinely viewed as part of an "oral tradition culture."  Traditionally, our history, experiences and cultural traditions tend to be passed from generation to generation through family stories, anecdotes and collective experiences.  The various emotions that are generated through this oral tradition are strong and enduring.  One of the strongest and most enduring emotions that has resulted from the African American Experience is a sense of multi-generational anger.  This sort of anger is very different from event related anger and those affected by it often feel trapped by their inability to understand or process these feelings.  As a result they often surrender to the tendency for these feelings to influence their behavior in ways that net them negative results such as aggressive behavior, self-medication, incarceration and other antisocial behaviors.  The Unsnappin' Program addresses this multi-generational anger in ways that event related anger management groups do not.  The Unsnappin' Program empowers African American males to escape the trap of "free floating anger;" de-fang it and render it harmless.
Participants in this group will:
Learn how multi-generational anger adversely affects problem solving techniques and skills

Examine the impact of systematic racial oppression

Understand how "system beating" and "blaming the system" are ineffective approaches to self-actualization

Begin to embrace themselves and their African Heritage

Learn about and discard the hierarchical/polarized thinking that encourages the development of a "split-self syndrome"

Learn to identify and utilize external and internal resources and support systems

Enhance their ability to function as a strong, empathetic African American young man in relationships

Be able to begin the healing process necessary to eliminate multi-generational anger

Identify and cultivate individual strengths and competencies that enhance their ability to function in society

Increase their ability to identify and respond to feelings other than anger

Reduce thinking errors that lead to negative consequences

Reject distorted and racist images of themselves and cultivate a positive Afro-Centric approach to living
The program is 10 weeks in length for African American Males/Males of African descent between the ages of 12-17 years old, two (2) hour weekly sessions; from 1:30 pm to 3:30 pm, beginning on Saturday, January 13, 2018, in the Human Service Building, located at 317 7th Avenue SE, Suite 203, Cedar Rapids, Iowa, there is no cost for the program. A completed referral form for potential participants must be received by January 9, 2017 and a parent/guardian must be interviewed by Shelby or Dedric prior to their son starting the program. For more information, please contact Shelby at (319) 310-8293, email shumblesjr@mediacombb.net or Dedric at (319) 560-0482, dedricdoolin@gmail.com.
Copyright © 2012 Keys to Awareness & Associates. All rights reserved.
If you desire more information beyond the written enclosed materials, please contact Shelby Humbles at (319) 310-8293 or Dedric L. Doolin at (319) 560-0482. 
Referrals need to be received by January 9, 2018
Unsnappin African American Young Males Group Referral Form 12262017#2