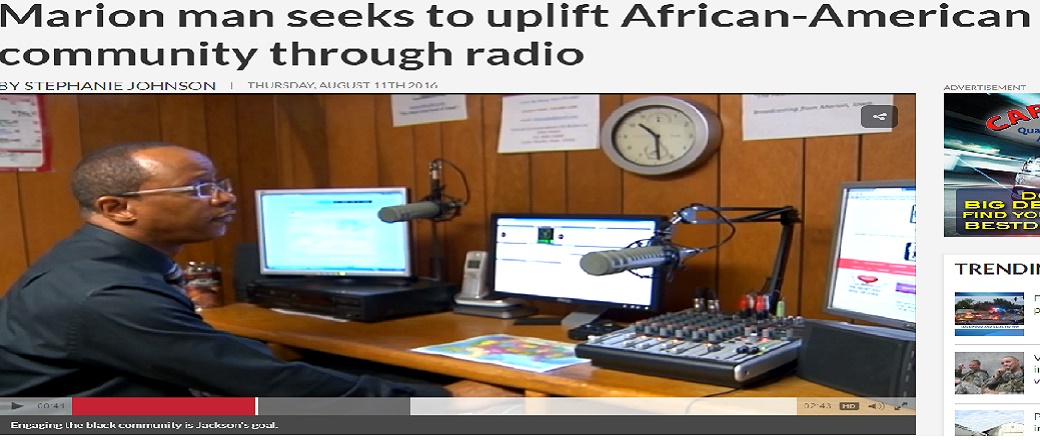 MARION, Iowa — It takes a few clicks listen to KHAS on your phone. Gregory Jackson is the owner and manager of the online radio station. He broadcasts from the comfort of his home.
"We want to be the hub so people can come to our station and get information," says Jackson.
Jackson relocated to Iowa for a job in 2008. He noticed there the lack of diversity over the radio.
"I was used to hearing that music there but when I got to Iowa I noticed there was no black music."
So in 2015, he launched KHAS. It stands for the Heart and Soul of Iowa. It plays over a radio streaming platform targeting the African American community.
"I really have a determination and drive to ensure that the African American community is served," says Jackson.
He plays jazz and neo-soul on his station but he avoids explicit music on KHAS. He gathers his local news content by visiting churches in the areas.
"They need to hear about scholarships. They need to hear about church events, they need to hear about changes in sometimes the streets."
Jackson's checks website have grown by 74%.
KHAS plays 24 hours a day, 7 days a week. There is 40 hours of original programming.
"A lot of people will have different genres they enjoy some really enjoy the jazz. They like A.Cooper, the A.Cooper show and some like blues that's why I started the blues show.
KHAS gives local DJ's an opportunity to broadcast from anywhere around town just from their computers. All of the DJ's on KHAS are volunteers.
"Its amazing people have a desire to see their community do well and they actually put up there time. Their money. Their talent to actually help the community grow."
Jackson have high hopes for the station's future.
"I expect KHAS to stay here whether I'm here or not so the community can continue to have this mechanism to actually communicate through and exchange information hear the music and trusts that the music that they're going to hear is really great music and its responsible music."
Jackson is always seeking volunteers with a passion to serve the community if you would like to help email Gregory Jackson at khasradio@gmail.com or visit www.khasbd.com.